Monday 26th September 2022
The Department for Transport recently announced that 11 towns and cities were successful in securing funding to deliver a three-year 'Active Travel Social Prescribing' (ATSP) pilot. Social prescribing is where people are referred (or prescribed) non-clinical support for practical, social, and emotional healthcare needs, such as managing long-term health conditions, improving mental health, and overcoming isolation. It forms part of the NHS' Universal Personal Care agenda, giving people more choice and control over the care they receive. It considers factors beyond just clinical treatment, such as being active, getting outdoors and re-connecting with others. The ATSP pilots will integrate community-based cycling and walking activities into the local social prescribing offer.
This collaboration between the transport, health and social care sectors has the intention of not only improving individual's health and wellbeing, but also increasing the number of cyclists and pedestrians. This matters because in just 8 years the DfT want 50% of all trips in towns and cities being made by active travel. To achieve this will mean expanding engagement beyond the typical audiences for travel behaviour change campaigns – commuters, residents, school leavers and jobseekers – and widening the appeal of active travel to reach new audiences. The ATSP programme presents an opportunity to do this, but it will involve strong cross-sectoral collaboration to be a success.
Nottingham is an early adopter of social prescribing and has been successful in securing funding for an ATSP pilot. ITP worked alongside Nottingham City Council and Nottingham City Placed-Based Partnership to engage with 60+ strategic and local stakeholders representing 20 organisations from across transport, healthcare, local government, and the community, to help shape the programme. This multi-layered engagement process confirmed the local healthcare needs, beneficiaries and the cycling and walking support they need. Whilst some of this is specific to Nottingham, there are insights which are likely to be transferable to other local authority areas...
Who needs support?
Poor mental health is the primary reason for social prescribing referrals in Nottingham and this has been increasing over the past two years due to Covid-19. Associated health and social care issues such as managing long-term physical health conditions, being in debt or unemployed; and being in poor housing, were found to be exacerbating mental health issues.
Targeting those people seeking mental health support will not only address the greatest healthcare need (based on referrals), but it is also likely to capture those experiencing physical health and social care needs too. Although GPs are often the first port of call for reaching out to medical professionals, focusing solely on primary healthcare could limit outreach potential. Additional 'touchpoints', such as secondary healthcare referrals from those on clinical treatment pathways, social care referrals for those in low-income households (via foodbanks / debt services / community-services), or even self-referrals, were just as important.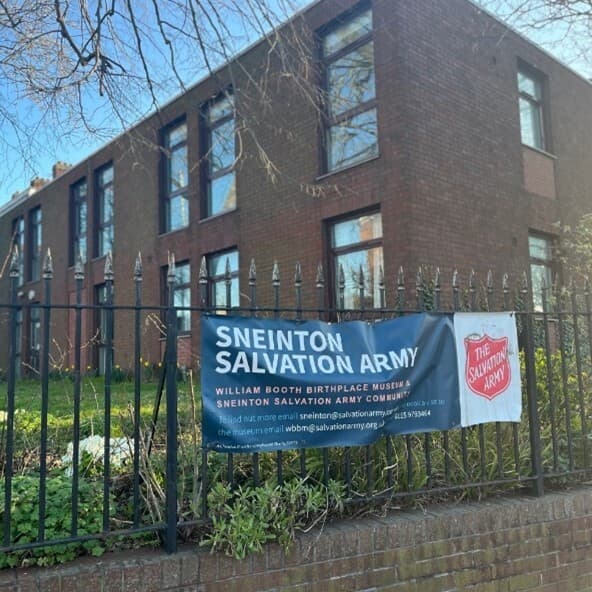 What support is needed?
Based on our engagement in Nottingham, stakeholders shaped the ATSP programme with the following suggestions:
Personalised, 1-2-1 support, delivered face to face, is a must. This is because changing ingrained behaviour, whether it's inactivity or social isolation requires motivation. It's not enough just to provide walking and cycling infrastructure or services (although these will be critical to maintaining active mode share), it is the personal encouragement and support that will make the difference at the beginning, particularly for those experiencing poor mental health who may lack the confidence to take that first step.
Equipment & Skills – In Nottingham social prescribing referrals are highest in some of the most deprived neighbourhoods. These households have less disposable income to purchase a bike, so programmes that loan clothing and equipment will inevitably result in greater participation.
Make it easy – Referral routes need to be clear and simple for all partners and beneficiaries. Situations should be avoided where people are passed from organisation to organisation to access services, it should be seamless across all delivery partners.
Collaborate – The most successful programmes are those where people with lived experience help to define the activities being delivered in their communities. This not only makes sure that the activities work in a practical sense (e.g., right times, locations, activities) but also brings a greater sense of ownership. Community representatives then often become the messengers for the activities, encouraging more people to trust and participate in the programme.
'Hyper local'- Provide support within the community and at venues people feel comfortable visiting, whether that is their local faith, community, or leisure centres. Open spaces or venues should have sufficient facilities to support participation. This could be as basic as ensuring the park has a public toilet or ensuring there are changing rooms to get ready for cycling activities.
Tailored sessions – A 'one size fits all' approach to activities is unlikely to engage groups that are less represented in the active travel community (e.g., women, with a disability, older, different cultures). Providing sessions targeted at these groups in environments they perceive to be safe and welcoming is essential. Although the focus of the ATSP is on those over the age of 18, many adults have dependents, whether it's young children or people they're caring for, so consideration needs to be given to having family-friendly activities or activities with free childcare to overcome this barrier.
Continued support – The complex health and social needs of some beneficiaries means support should be provided over a series of weeks or months. One conversation with a travel advisor is unlikely to have an impact on it own.
Having been so involved with the stakeholder and community engagement that has shaped Nottingham's bid - and as a local resident of the city - I'm genuinely thrilled the programme has secured funding. I can't wait to see how the co-design process with local communities continues to play out and to see the differences in how the 11 ATSP pilots are delivered. At the end of this process, it'll be interesting to evaluate how this type of intensive engagement with a smaller number of beneficiaries compares to some of the larger citywide behaviour change programmes delivered through LSTF and Access Fund; and whether the sustained support offered through ATSP achieves a greater and lasting shift towards sustainable travel. If nothing else, I'm sure the personal and professional fulfilment that delivery teams will feel in supporting those in most need to start cycling and walking will be a truly rewarding experience.
Nottingham's ATSP Engagement Report can be downloaded from Nottingham Insight here. For more information on our engagement approach or to find out more about how we could support your programme, please get in touch.