Our Team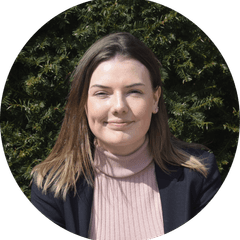 Abigail Pearson
Consultant
Abigail enjoys using GIS to map various datasets and has a particular interest in exploring sustainable solutions to transport challenges. She loves everything outdoors and exploring new places, as well as having a go at photography.
Ben Sankey
Consultant
Ben is a recent Masters' graduate from the University of Westminster specialising in GIS and data analysis. Outside the office Ben enjoys visiting new cities and riding unique public transit systems as well as following York City FC up and down the country.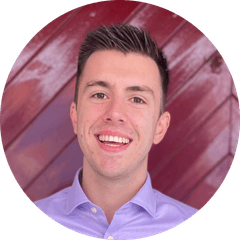 Blair Davidson
Consultant
Good infrastructure is critical to delivering sustainable mobility solutions and Blair's background in Civil Engineering means he understands the design principles to achieve this. Outside of work you'll find him playing a guitar or improving his fitness.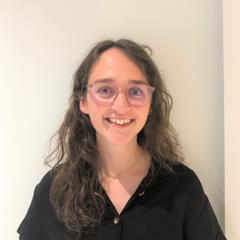 Charlotte Rhodes
Senior Consultant
With experience of working in the public sector, Charlotte is focused on creating sustainable, innovative solutions which make transport networks work for everyone. Beyond work, you'll find her eating her way round Birmingham or nestled with a book and cup of tea.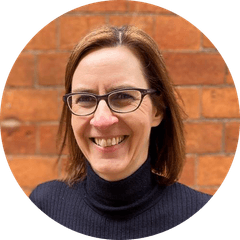 Clare Waldron
Associate Director
Clare has spent the last 20 years working in transport consultancy, specialising in passenger transport planning, policy, and strategy. When not facilitating her daughters' hectic social lives, Clare enjoys a Pilates class for core strength and sanity.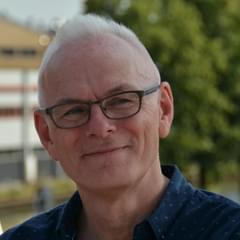 Colin Brader
Chairman
As ITP's founder and Bus Rapid Transit expert, Colin's vision and expertise has transformed public transport systems and brought mass transit to mega-cities across the world. In his spare time he enjoys visiting new cities and checking out new bands.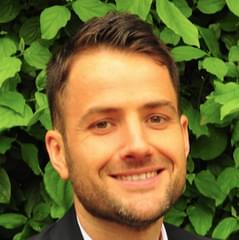 Dan Palmer
Director
Dan has considerable experience in both UK private and public sector development planning, ranging from residential developments to recycling plants. Away from work he enjoys running, avoiding DIY projects and negotiating soft plays with his young family.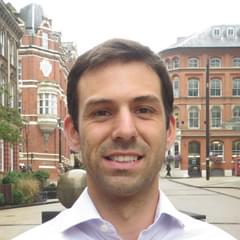 David Brenig-Jones
Technical Director
David cares about decarbonisation and poverty alleviation. He develops zero carbon strategies, transport masterplans and public transport projects in low- and middle-income countries. Away from work you'll find him climbing in the beautiful hills.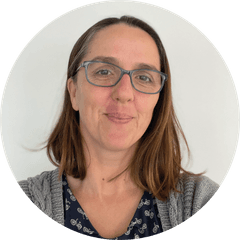 Dawn Rahman
Principal Consultant
Dawn has over 17 years of experience working in transport policy and road safety for a number of different organisations. She is also nearing the completion of a PhD on mothers who cycle with their children aged ≤11 in the UK. When not at work, she regularly competes in ironman triathlons.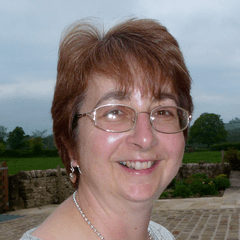 Debbie King
Company Secretary
Debbie has been with ITP since the company launched, and - amongst many other important things - ensures our bills are paid and our invoices are counted. When not doing ITP's accounts, you will most likely find her walking in the Peak District.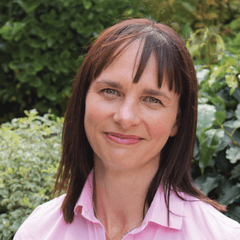 Denise Faber
Director
Specialising in all things public transport, Denise brings a wealth of operational and consultancy experience to our team. When she's not working, or raising her children, Denise can be found on the dancefloor or immersing herself in her latest literary find.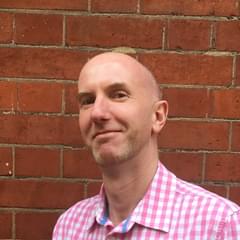 Ed Ducker
Associate Director
Ed typically works on transport strategies, business cases, transport Masterplans and active modes schemes. Away from work he enjoys running, watching football, cricket, and golf, and reliving his youth as a bedroom DJ by making mixes of house music tracks.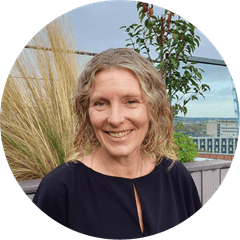 Emma Taylor
Associate Director
Emma has been involved in public transport for over 30 years, bringing experience gained from numerous roles in the bus industry throughout the UK and beyond.  Away from work she enjoys being outdoors, either running with her dog or being in or on the sea!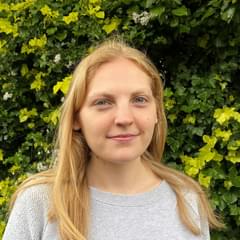 Francesca Smith
Senior Consultant
From developing city-wide transport strategies to detailed infrastructure design, Francesca supports clients to plan and implement sustainable cities. Away from the office, her interests include staying active, country music and mastering Italian.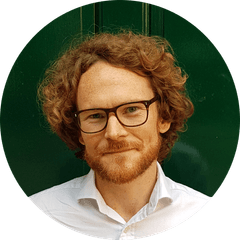 Geoff Burrage
Associate Director
Geoff's planning, strategy and policy work is inspired by the role transport can play in creating great places. Away from work he enjoys running and cycling in the great outdoors, offset by spending time in the dingiest of halls when checking out bands across London.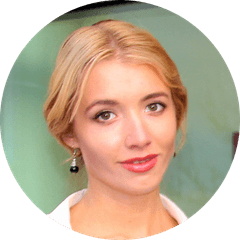 Georgia Taylor
Principal Consultant
With a proven track record in influencing behaviour towards sustainable transport, Georgia applies her expertise to a range of business and residential travel planning projects. Outside the office, she enjoys exploring foreign cities and aerial acrobatics.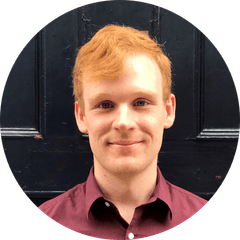 Giles Lipscombe
Principal Consultant
Giles spends most of his time working on micro-simulation and strategic transport models, with occasional forays into GIS mapping and data analysis. Outside the office his interests include low emission vehicles and trying to visit all the restaurants in Nottingham.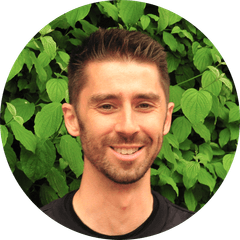 Ian Stott
Associate Director
Ian's flair for graphic design, transport data modelling and visualising map-based data mean his time is often in high demand. In his spare time you can find Ian riding and fixing bikes with no gears, climbing mountains, and travelling internationally.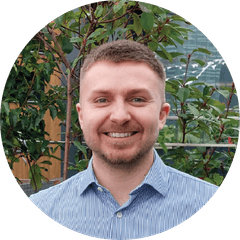 Jake Page
Senior Consultant
With a background in town planning, Jake is passionate in creating and enabling sustainable places which ultimately improve the environment around us. Outside of work, Jake enjoys cricket, swimming and football (even though he has a season ticket at West Brom).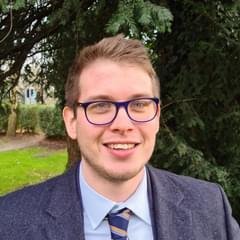 James Evans
Principal Consultant
James is a transport economist whom has delivered policy & strategy, road asset management, and road safety projects across the developing world. In his spare time, you will find James exploring new places, or watching Liverpool FC from behind the sofa.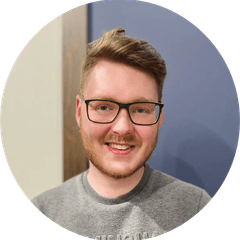 James Ford
Consultant
With a degree in Geography, James has keen interests in GIS, working with large datasets, and shaping sustainable travel solutions. He spends his spare time exploring the city of Birmingham, getting to grips with film photography, and working on various art projects.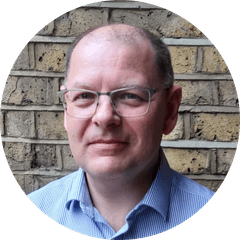 James Reeves
Technical Director
James is a transport economist with 30 years' experience. He has worked in more than 50 countries across the world and has a particular interest in small island states. When he isn't busy renovating his home, James is Vice President of his local Lions Club.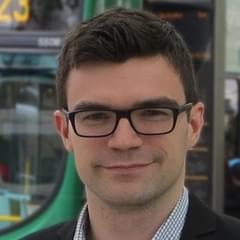 James Seery
Principal Consultant
James specialises in assisting cities to develop effective public transport networks. He has worked on a number of ITP's high-profile BRT and public transport projects in Kenya, Ukraine, and Sierra Leone. Away from the office James enjoys spending time with family and friends and watching football.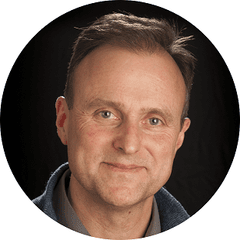 Jamie Wheway
Operations Manager
Drawing on a wealth of company management experience, Jamie ensures that our company policies are compliant and our staff are well-supported. As a perennial winner of ITP's team sporting events, there is usually a polite scramble to be on his side!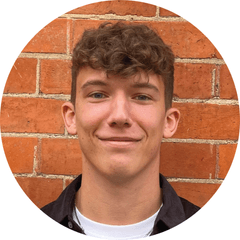 Jasper Smith
Consultant
With a degree in Geography with Business, Jasper is committed to sustainable urban development with a focus on creating vibrant, place-based cities through transport. Outside the office, Jasper enjoys traveling, following The Arsenal, and working towards his next fitness challenge.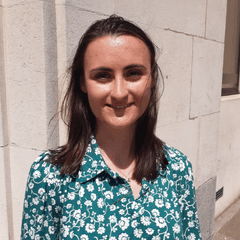 Jenny Paxton
Principal Consultant
With a passion for planning for people, Jenny has experience in developing evidence-based transport strategies and business cases. Outside work Jenny enjoys attempting to improve her creative skills at art classes, visiting friends or exploring the countryside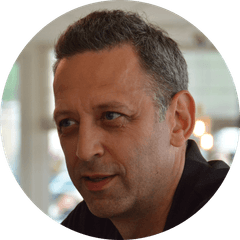 Jim Bradley
Director
Jim is ITP's market research and behaviour change specialist. He applies research techniques to understand people's travel needs, attitudes and perceptions. When not at work you'll find him chasing after his two young children or following Aston Villa's fortunes.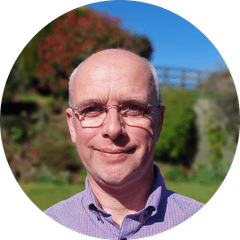 Jon Parker
Director
2015 Smarter Travel Professional of the Year, Jon specialises in sustainable travel behaviour change and ensuring new developments are well connected by all modes of travel. After hours you will find him teeing off on a golf course or chasing after his family's dog.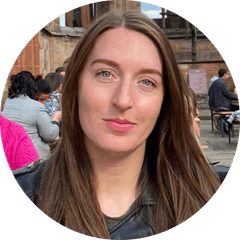 Kirsty Guttridge
Principal Consultant
Kirsty is an experienced member of the Influencing Behaviour team and recently worked on the Birmingham 2022 Commonwealth Games as a Senior Travel Demand Management Officer. Out of work you can find Kirsty at a weekly pub quiz or watching the mighty Liverpool FC.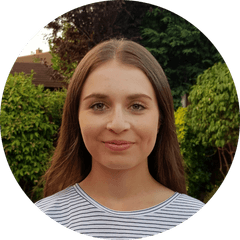 Laura Marshall
Principal Consultant
With a background in active travel and behaviour change, Laura understands the importance of placing people at the heart of effective transport delivery. Outside of work she enjoys visiting new restaurants, running and going to the theatre.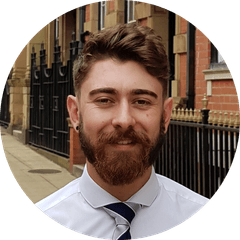 Lewis McAuliffe
Principal Consultant
Lewis is fascinated by the role transport planning plays in shaping the places we live, work and travel, and has experience in development planning and development control. Outside of work, he enjoys discovering new places and watching live bands.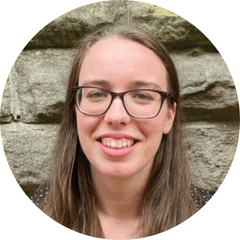 Louise Twining
Consultant
Louise has interests in both human and physical geography, with a particular interest in urban environments and sustainable transport. When she's not at work she enjoys playing Softball as well as baking and travelling to new places.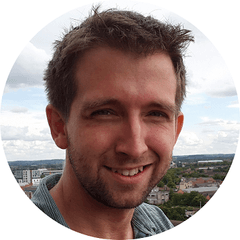 Dr. Mark Dimond
Associate
A data scientist with experience of GIS, statistical modelling and computer science, Mark uses his skills to exploit open data to better understand patterns of movement. Mark spends his spare time sampling new coffee blends and walking the hills of his native Wales.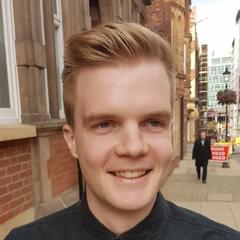 Mark Lever-Green
Associate
Mark has a wealth of private sector development planning experience. He has a keen interest in the urban environment and in the creation of sustainable places to live and work. Mark spends much of his spare time cycling or preparing culinary masterpieces in the kitchen.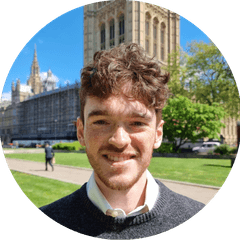 Matthew James
Consultant
With a masters degree and consultancy experience in town planning, Matthew has a keen interest in creating sustainable places. Outside of work he enjoys sports, travelling to new countries and working towards his next fitness goal.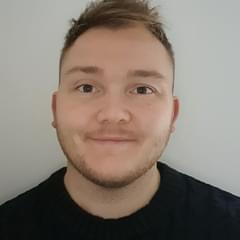 Matthew Johnson
Senior Consultant
Matthew enjoys using his Planning background to be able to shape the urban environment and overcome its transport-related issues. He spends his spare time boxing, traveling and avoiding watching his local football team.
Matthew Parker
Senior Consultant
Matt is a transport modeller and planner with experience in using strategic models to forecast and appraise transport impacts associated with spatial growth and transport system improvements. Outside of work, his hobbies include football, cricket, cooking and music.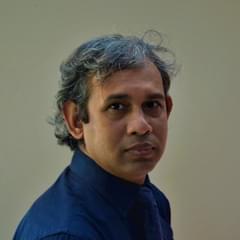 Moshiuzzaman Mahmud
Technical Director
Moshiuzzaman has extensive experience in delivering transport advisory projects globally, and has a particular interest in developing countries. He enjoys playing his guitar when he gets some free time away from a busy schedule with his two kids.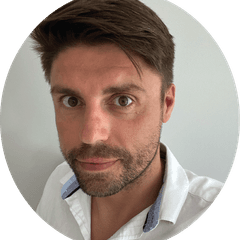 Neil Taylor
Managing Director
Curiosity about future mobility, inclusive design and delivering transport networks that support sustainable local growth shapes Neil's workload. Away from the office he can be found on a badminton court, riding his bike, or attempting ambitious DIY projects.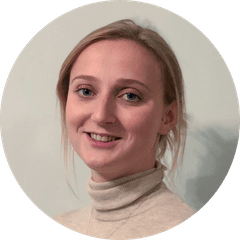 Nicola Lodge (Siddall)
Associate
Nicola has a breadth of experience working as part of multi-disciplinary teams providing development planning advice to public and private sector clients. Outside of work she is likely to be travelling, at the gym, or tending to her many pets.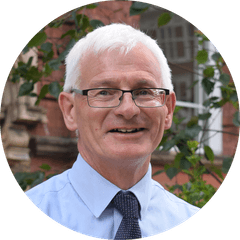 Peter Hardy
Technical Director
Peter is one of the UK's leading Passenger Transport experts with experience covering local bus services, taxis, Community Transport, Car Clubs, Car Sharing and Park & Ride. Away from work he enjoys volunteering at the National Memorial Arboretum.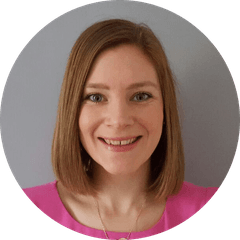 Rachel Thompson
Principal Consultant
With an MA in Town and Regional Planning, Rachel understands the relationship between transport and land-use planning. She is a capable spatial analyst and graphic designer who enjoys yoga, running and baking when not at work in ITP's Nottingham office.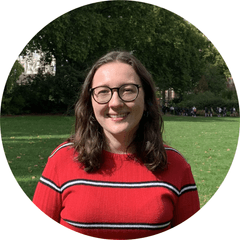 Rebecca Phillips
Consultant
Rebecca is a recent Geography graduate with interests in finding sustainable solutions to transport issues, particularly related to active travel. When not at work, she enjoys travelling to new countries, baking, and getting lost in a good book.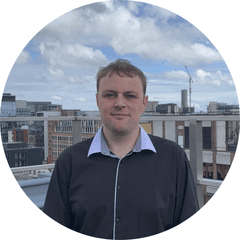 Ryan Charlton
Senior Consultant
With operational and commercial experience of bus operations Ryan is committed to building sustainable, efficient, and attractive public transport solutions for all communities. Outside of work Golf, Badminton and visiting new cities keeps him busy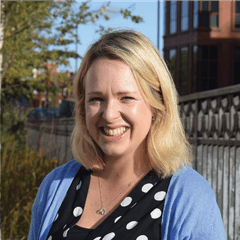 Sian Fox
Associate Director
Sian enjoys working with people to encourage them to think differently about how they travel, the choices available and how to enjoy and make the most of places. In her spare time, she enjoys reading, cooking and spending time with her family and friends.
Stephanie Meyers
Associate Director
An award-winning marketing specialist, Steph has a passion for delivering effective travel behaviour change strategies to promote active and sustainable travel. Outside work you'll find her cycling, running, or in the pool preparing for her next triathlon.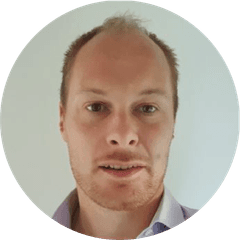 Stuart Clapham
Associate
Stuart specialises in transport scheme development, working with stakeholders around the world on projects in fields such as public transport and e-mobility. When not poking around the transport systems of a new city, you will find him cycling around London or brushing up his Spanish skills.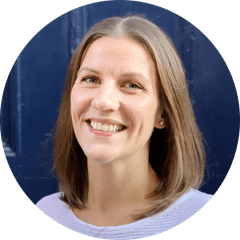 Tatum Houlston
Principal Consultant
Having worked in both the public and private sector, Tatum is experienced in delivering concessionary travel schemes and influencing travel behaviour. When not at work you will find her cycling with her family, running over Cannock Chase or attempting yoga.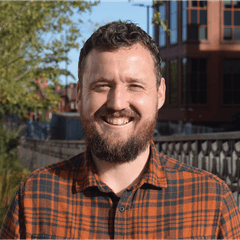 Tim Edwards
Associate Director
With considerable public transport experience, Tim regularly advises on the development and delivery of public transport strategies and concessionary travel schemes. In his spare time he enjoys taking his children to the zoo and perfecting his spicy pulled pork recipe.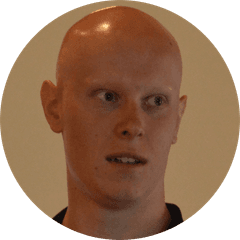 Tom Fleming
Associate
With a passion for creating effective transport systems, Tom works to develop sustainable transport strategies across a range of city contexts and topic areas. Out of hours he enjoys travelling, learning French, and exploring the sites and delights of London.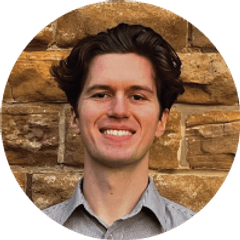 Tom Speed
Senior Consultant
With a head for numbers, Tom uses his statistics background to analyse complex data sets to understand the impact of sustainable transport interventions. In his spare time, he likes all things rugby, checking out bands and getting to grips with photography.