Tuesday 7th November 2023
It has been said that I have an unusual background for a transport planning consultant. I come to ITP after a decade in English language teaching to foreign learners, working in both Spain and mostly in Japan, teaching and researching language education at a university. So, you might be wondering, "how on earth did you end up here!?". I agreed to write a little about my journey to ITP.
I started out my work life as a fresh graduate having studied Japanese at Leeds University. I loved Japan, the culture, the language, the food, the art, almost everything. Especially after having spent one year living there as a study abroad student, I couldn't wait to get back out there. In those days, my understanding of the world of work was limited and I saw two main career paths to get back to Japan: language teaching or translation.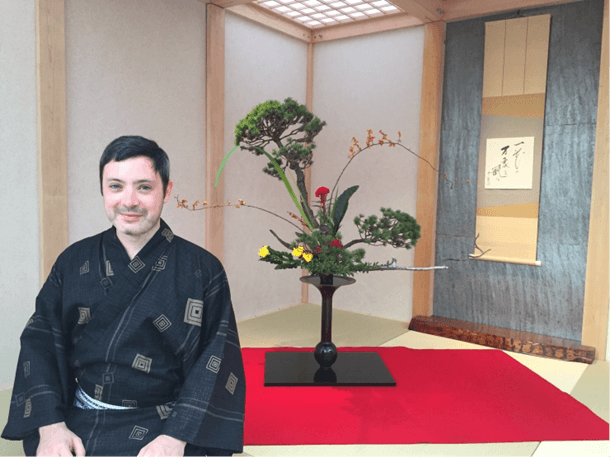 Ultimately, I settled on teaching, as I thought it would be a great life experience and worthwhile to help students with their education. Though my introverted self would have been more comfortable translating in front of a computer all day, I wanted something to push me out of my comfort zone and force me to grow as a person. After working as a teaching assistant for two years, I ended up training as a teacher and completing an Applied Linguistics Masters, which I would need to teach in higher education. I went on to teach for another eight years: two in Spain, and six more in a Japanese university.
All throughout this period I was becoming increasingly interested in (and alarmed by) the escalating climate crisis and wanted to do something to make an impact. I started adding environmental topics into my teaching, and trying to learn more about climate solutions and how I could take action and encourage others to do so too. I eventually reached the end of my six-year contract at the university and found myself at a crossroads about what I should do next: take on more short-term teaching contracts? Go for a PhD to really cement my university teaching career? Or go in a totally new direction? In the end, I took the bold, and somewhat "brave" choice (or foolish, depending on your perspective), to return to the UK and change careers. I returned to the UK in March 2020…
I returned to my family home under lockdown conditions, unsure of what the future would hold, but began thinking about my next steps. I also increasingly started to notice how the transport situation was so different back home in Essex compared to Japan. The trains felt dirty, unreliable, disorganised, overpriced, and outdated. Public space was dominated by cars and bus and cycle lane provision was poor or non-existent. It didn't take much to make the connection to climate change too. "People have no idea how much better the transport system is in Japan!", "Why would anyone accept this state of affairs if they knew something better was possible and existed already in other places?" I thought people are just used to it as they have never known anything different, and don't know how much safer and more pleasant traveling by sustainable modes of transport can be.
To paint a picture so you can understand where I'm coming from here's just a flavour of how different things are in Japan:

Public transport in Japan is known for its exceptional cleanliness and efficiency.
Cycling is the norm for short trips, you're allowed to cycle on pavements, and there is plentiful cycle parking wherever you need to stop.
Train tickets are simple & very cheap. All tickets are one-way tickets, the same price regardless of time or how far ahead you book. In terms of cost here's a quick comparison: From my hometown of Chelmsford to London Liverpool Street the cost is £25 return off-peak and takes about 35 minutes each way. A 50-minute journey from where I lived in Japan to central Tokyo cost ¥650 each way, that's about £3.60, less than a third of the cost for a longer journey to the centre of the capital city!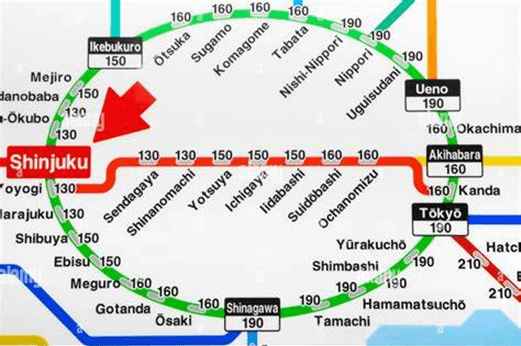 School runs are not allowed: When I taught in schools in Kyoto City, we were told that all children and staff may not use car transport to arrive at the school unless they have a disability (that includes elementary school students!). This was also because public schools operated on a local catchment area, so they know distances were short to the school.
On-street parking is forbidden: If you want to buy a car you must prove you have an available off-street parking space to store it before you are permitted to buy one. And they will check! You can stop on the road for loading/unloading, but otherwise parking on-street is never allowed. This makes a huge difference to the feel of a street in terms of comfort and safety for active travel users.
There are many more differences, too many to recount them all here. But you get the picture of how something radically different and more sustainable is possible. In fact, Japan has among the lowest per-capita transport emissions in the world for the most developed countries, so there is a lot we in the UK can learn.
So back to my story. I settled on retraining by taking on a Sustainability MSc through the Centre for Alternative Technology in Machynlleth in Mid-Wales, with a focus on transport. And then from there to here! And so that's how I ended up here in Nottingham, pursuing a career in what I am most passionate about. I hope that I will be able to make some positive difference to the world's sustainable transport provision, and that my experience of living in Japan can help to expand our idea of what is possible.
We're always looking for bright and ambitious people to join our team. If you like the sound of being part of the ITP team, please check out our current vacancies, or get in touch with Jim Bradley for an informal discussion.