Friday 18th November 2022
ITP is delighted to welcome two new additions to its expanding team! Matt Parker will join up with the Nottingham office, whilst Jake Page will join the new Birmingham office. Like with all recent starters, we have done a Q&A to help you get to know the new additions to ITP.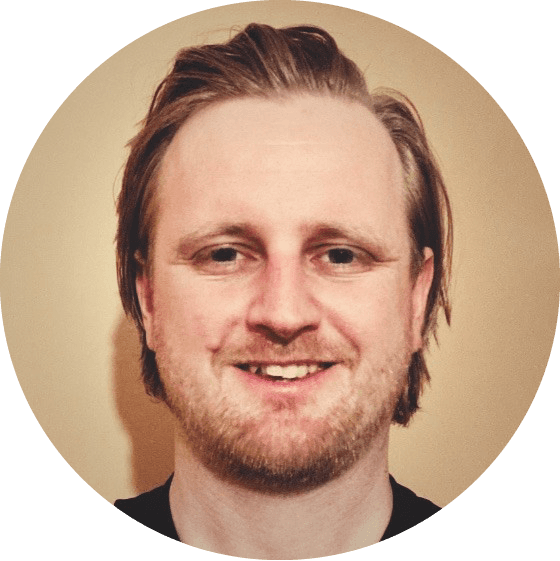 Matt Parker - Senior Consultant
With experience in using strategic models to forecast and appraise transport impacts associated with spatial growth and transport system improvements, Matt will work within our Policy and Strategy sector from the Nottingham office. A transport modeller and planner, Matt's hobbies include football, cricket, cooking, and listening to music.
Jake Page - Consultant
Described by his friends as positive, happy, and annoying, Jake has joined up with the Development Planning sector and will be working from the new Birmingham office. With a background in town planning, Jake is passionate about creating and enabling sustainable places which ultimately improve the environment around us and, outside of work, enjoys cricket, swimming and football (even though he has a season ticket at West Brom).
What experience do you have in the transport industry?
Matt: My first role was as a Transport Analyst at TfGM, which was a really interesting introduction to transport planning as there were many ambitious schemes being worked on. I moved on to firstly Leicestershire County Council and then Mott MacDonald as a Senior Transport Modeller, where I developed my strategic modelling skills working on a range of projects across scheme promotion and appraisal, development control, and local plan option testing. Prior to all this I completed a PhD related to planning and automobility in post-war Britain – this was my probably my 'in' to the world of transport planning.
Jake: Working in the transport industry for over four years, I have experience working on a variety of projects including rural mobility, new highway schemes and technology improvements. I have predominantly worked on strategic documents and business cases for public sector clients, including Local Authorities and Sub-national Transport Bodies.
What projects have you enjoyed the most in previous roles?
Matt: Swerving slightly by not picking an individual project, but in general helping to look after a local authority strategic transport model was valuable for my development. There was a lot of experience for a young (ish…) transport professional to learn from, and I was given the opportunity to delve into how the model was put together, how parts interacted etc. When people came to us with a problem of why the model wasn't doing what they thought it should be, having the knowledge and skills to be able to trace data and processes back through and identify where the issue was coming from was very rewarding.
Jake: I have enjoyed working on business case schemes, taking them through the DfT process to secure funding through approved Full Business Cases, then seeing those schemes come to life and commencing construction.

What will you be working on / what sector are you in?
Matt: I'm in the Policy and Strategy team. I'll be adding experience from my modelling and analysis background to the team's existing skills.
Jake: I will be working within Development Planning and I'm particularly looking forward to the fast-paced nature of the sector and working with private sector clients to promote high quality and sustainable developments.
What do you most enjoy about working in transport planning / what are you most looking forward to?
Matt: Finding ways to tell the various different stories that emerge from the analysis and research we do. Partly as this isn't static, you don't learn it once and then it's done; we're continually either finding new ways, or refining existing methods, for presenting information.
Jake: Improving the way that people travel for all their needs, whether it be for work, leisure or health; by supporting efficient and reliable journeys.
What do you enjoy doing outside of work?
Matt: I'm a distinctly average football and cricket player, and as I'm hurtling into my mid-30s I'm beginning to think I might not be going to make it professionally at either... I can stumble around a few chords on the guitar and piano – again, something that interests me rather than having any natural talent for!

Jake: I enjoy playing football and swimming weekly, as well as watching England cricket team win world cups and West Brom seldom win!
I am also a big fan of TV shows including Game of Thrones, The Walking Dead and Vikings.
Have you been to any interesting places on holiday / where do you want to go to next?
Matt: My last holiday was Rome (where it was, for want of a better word, roasting) followed by a few days on the coast in Anzio. It depends what day you catch me on for where I'd like to go next, maybe San Sebastian in Spain - it sounds like one of these proper food capital type of places.
Jake: Last holiday was Cyprus which was amazing – very hot and peaceful. Aside from that, I travelled to Rotterdam on a University field trip which really catalysed my passion for sustainable transport due to the city thriving from an integrated transport network of sustainable modes including walking, cycling, tram and train. I was also impressed by the varied and interesting transport networks on offer on adventures to cities such as Budapest, New York, Rome, Washington, Venice and Zagreb. I would like to go to Iceland or Scandinavia for my next trip.