Thursday 30th June 2022
On 1st July, after 37½ years working in transport research and consultancy, I will be 'released into the community' and start a new phase of my life – retirement. Since January 1985, I have worked on a range of transport projects and initiatives, working with national governments, the European Commission, the World Bank, and regional and local authorities – all of whom have been looking to make some aspect of transport 'better'. This has taken me to far-flung parts of the world in America, Europe and Asia as well as to various parts of the UK, including my East Midlands home. It's also allowed me to explore, analyse and develop solutions in various areas of transport, including intelligent transport systems, the air quality and greenhouse gas emission impacts of transport, demand management, public transport, and transport for disabled people.
So, I've been reflecting on what has happened over that time in the transport world? Well, some things have changed for the better. Back in the late 1980's I worked on some collaborative European projects to address air quality impacts of transport and carbon emissions, which opened my eyes to the importance of these issues and led me down a path of championing sustainable and low emission transport strategies. Although it's taken many years, I think there is now a general acceptance that such impacts cannot be ignored. In my view, society owes Client Earth a debt of gratitude for kicking many national governments into action on air quality, and we are, at last, gradually starting to see greenhouse gas (carbon) emissions taken seriously in transport planning. While I still struggle with governments (not just in the UK) ploughing billions into new road-building when we know (and have known for decades) that induced traffic will result in increased carbon emissions, I am cautiously optimistic for the future.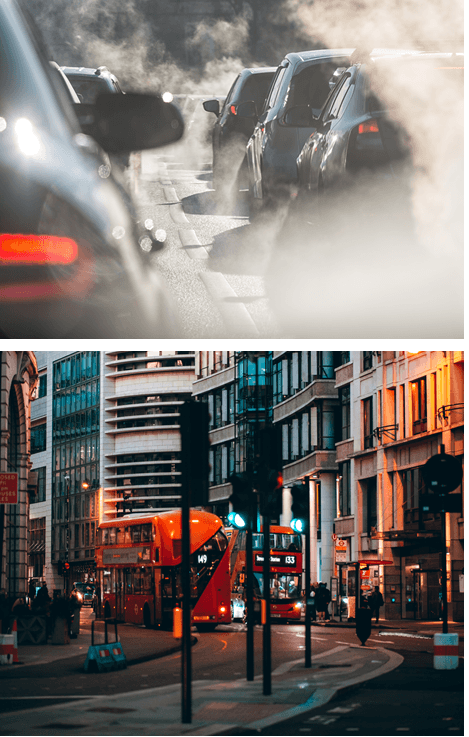 But some things have stayed the same. Since the 1985 Transport Act that deregulated bus transport, rural transport has become and remained very much the poor relation. There have been sporadic initiatives to provide better public transport for rural communities, which by the nature of its dispersed demand will always require some funding support. However, the increasingly stop-start nature of government 'funding pots' has hampered many rural transport initiatives, which often start and then, just when they're building up a head-of-steam, run out of funding. Treatment of many rural authorities in the recent zero funding allocations for delivering Bus Service Improvement Plans has continued the pattern of neglect of rural transport.
As I move into retirement, I've also thought about what I'll miss. Most of all I'll miss the many colleagues I've worked with over the years. Having worked for a number of 'small business' niche consultancies, inter-personal relationships have, of course, been very important – both within the businesses themselves and more widely with clients and collaborators. I feel privileged to have worked with many excellent colleagues and clients over the years, who have always worked hard to address knotty problems and develop and deliver solutions (often in 'trying circumstances'!) – you know who you are. So, I'd like to take the opportunity to wish you all well for the future and hope you succeed in continuing to work towards a brighter, greener transport future.
Best wishes
Nick Ayland