Thursday 25th November 2021
While some disabilities are visible to onlookers, others are less visible or not visible at all! This can lead to the needs of people who experience these disabilities or diversities being overlooked or even dismissed. At ITP we recognise the importance of ending stigmas and raising awareness to create transport networks that are truly inclusive for anyone and everyone who uses them.
Disabilities, however visible, can be physical, neuro-diverse or sensory and disabilities can be dynamic, with the lived experiences of the disabled person varying from day to day.
Here are just a few examples of how we have been championing inclusivity and equal access in transport:

The Blue Badge Scheme extended criteria:
In August 2019 the government extended the Blue Badge criteria to people who:
cannot undertake a journey without there being a risk of serious harm to their health or safety, or that of any other person
cannot undertake a journey without it causing them considerable psychological distress
have very considerable difficulty when walking (both the physical act and experience of walking).
This opened the scheme to people with a wide range of less-visible and non-visible disabilities whose needs were previously unmet. ITP's role was pivotal in bringing the revised scheme to fruition.
The project entailed compiling an extensive evidence base to determine the impacts of broadening the criteria, which included: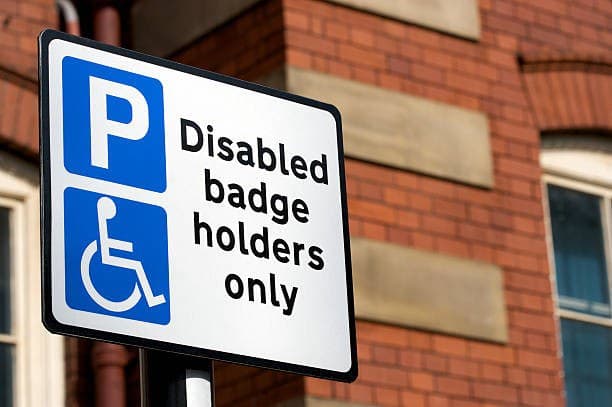 Research with medical professionals on a wide range of less-visible and non-visible conditions, consultation with groups representing disabled people and disabled people.
Workshops with local authorities to ensure consistency in implementation across the UK.
A review and redrafting of the current guidance.
Drafting of a new application form to support the guidance.
Contributing to the drafting of the legislative statutory instrument.
Overseas Road Note 21:
'The ORN21 Enhancing the mobility of disabled people: Guidelines for Practitioners' is a best practice guide document for designing inclusive accessible transport for disabled people worldwide, with a focus on low and middle-income countries. ITP has been commissioned to update the contents of the guidance, which was first published in 2004, to ensure the guide includes adequate considerations for less visible and non-visible disabilities and continues to be a valuable source for referencing the latest standards.
The guide, which focuses on accessible design considerations for land and water-borne transport is due to be published in early 2022. Read more about our projects to create a more inclusive society here.
Our Work Without Limits Employee network:
At ITP, we pride ourselves on practicing what we preach and we are proud to support the Royal HaskoningDHV Work Without Limits Employee Network, which keeps inclusivity and diversity on the agenda at all levels of our business. Our employees are encouraged to discuss ways in which we can become more inclusive as a business from our recruitment processes to our everyday operations and we are always learning and improving through the knowledge of our greatest asset, our staff.