Thursday 29th April 2021
You might have spotted that throughout April we've been sharing a number of blogs relating to the topic of future cities. That's because April marks ITP's Future Cities Month; the first in a series of themed months that explore some of the latest topics and trends across the transport industry.
We took Future Cities Month as an opportunity to find out what you think about the landscape of our cities in years to come after the Covid-19 pandemic. So, we ran a poll on Twitter and LinkedIn which asked:
Looking to the future, do you think people will travel into city centres as frequently as they did prior to Covid-19?
And the results are in…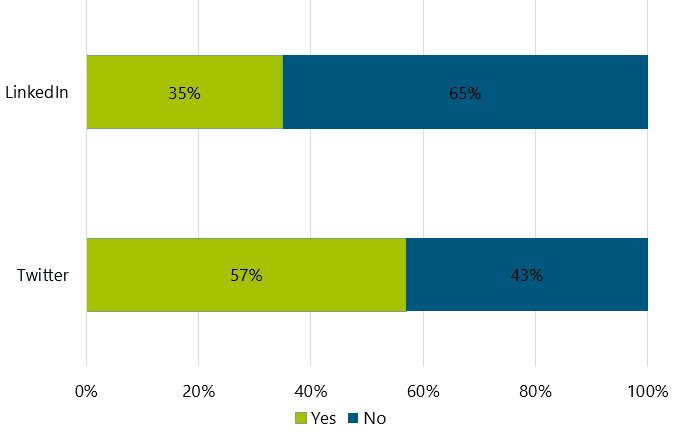 Interestingly, on LinkedIn, the majority of voters (65%) said they don't think people will travel into city centres as much as they did pre-Covid. However, on Twitter, more than half of the poll participants (57%) said they think they will. This division of opinion reflects the degree of uncertainty that remains, even after 12 months since the beginning of the pandemic.
Both sides of the argument have valid points. On the one hand, people may revert to their pre-pandemic city centre travel habits because...
We want to re-establish normality – let's face it, our lives have been turned upside down since the end of March 2020 and a lot of people will be longing for a return to normality, which involves socialising and working as they did pre-pandemic.
We want to make up for lost time – for months we have been cooped up in our homes and many of us are itching to make plans and see our family, friends, and colleagues; something we haven't been able to do so easily since the beginning of the pandemic. City centres offer a central location for social gatherings and we have already seen the level of bookings for beer gardens and outdoor eating areas soar as restrictions were eased in April, bringing a new lease of life back to some centres.
City centres aren't going anywhere – yes, the type of services in city centres may change, but there is a real opportunity to adapt and provide for new demands to continue to give people reasons to travel into cities.
Back to the office – while many people have quite enjoyed working from home and the flexibility it offers, there are plenty of employees that are desperate to get back to the workplace. Office locations for some people offer a better working environment and depending on the industry, the need to collaborate in person means many will flock back to the city centre office, once they are able to.
On the other hand, the impact of Covid-19 may cause people to change the frequency in which they travel to city centres due to…
Flexible working arrangements – the pandemic has proven that we can work from home effectively and many people will be assessing if they actually need to travel to work as much as they did before Covid-19.
Saving money – linked to the above, many people have realised that working from home, even for part of the working week, will result in significant financial savings whether driving or using public transport to reach your destination. And it's not just about financial savings…
Maximise your day – The average commute in the UK is around an hour – that's 12hrs per working week spent travelling back and forth to an office! With many people juggling hectic family lifestyles every spare minute counts and during the pandemic many have realised the benefits of a home 'office' in achieving a better work/life balance.
Shop local – restrictions on travel have meant a lot of people have embraced their local towns and have made shorter journeys, opting to shop and socialise close to where they live.
The online retail boom – the pandemic has accelerated a trend in online shopping, and many people may continue to shop in this way out of convenience.
Fewer business trips – linked with increased working from home, online business meetings via the likes of Teams and Zoom have become one of the norms in the last 12 months, so in-person meetings may be less desirable post-Covid.
At this point in time, our lives remain significantly different to how they were pre-pandemic and we aren't out the other side of it all yet, so it's difficult to accurately predict the extent to which people will travel into city centres. As shown via our poll on social media, people are very split on how travel into city centres will look over the next few months and it will be interesting to monitor the change in people's behaviours as we all adapt to the "new normal".
Keep an eye out for our next themed month over the coming weeks, but in the meantime, if you've missed any of the content from ITP's Future Cities Month, click here to browse our blogs.