Wednesday 10th March 2021
With the Covid-19 pandemic's financial impacts still reverberating around the world's economies, the UK Government's March 2021 Budget was last week released to greater interest and scrutiny than usual. After a disastrous year for public finances, many wondered how the Chancellor might seek to balance the books. At ITP we wondered what the budget might say of the country's transport priorities, amidst claims within the supporting documents of a need to 'build back better, greener and fairer'. But what does that mean, and will it be delivered from what we know so far?
As usual, it takes a few days for the dust to settle and for the detail to be fully understood, but the headline take-away issues for me are…
Public transport, and particularly bus, operators may yet need more help
Covid-19 has clearly had a dramatic effect on travel behaviour, with public transport hardest hit and passenger numbers declining by around 90% during key periods of national 'lockdown'. As a result, the transport budgets have seen some of the highest levels of support during the pandemic – 7% of all Government departments in percentage terms (an increase of an eye-watering 35%!) or 5th in absolute terms.
Of this £15.6bn mentioned in the Budget, £13.5bn has already been spent keeping transport systems running during 2020/21, with only £2.1bn allocated for 2021/22. Of this, the majority is focused on supporting rail services suggesting that 2021/22 could be a particularly challenging year for the bus industry, whose hopes must rest on a resurgence in passenger numbers once lockdown measures are lifted.
Wishful thinking maybe, given the impacts observed to date, industry forecasts that demand may take some time to return, and the legacy of some of the dramatic 'anti-bus' announcements made by the Prime Minister during 2020?
Revitalising town and city centres remains a key priority
Much needed investment in town centres is allocated through the town centre funds, which on the face of it are reasonably well supported across the UK. The devil will be in the detail as to whether these funds are actually invested in vibrant, sustainable and economically prosperous transport interventions across each town, but on the face of it they offer plenty of opportunity.
At the city level, the proposal for 5-year settlement deals for intra-city transport investment within each city region should allow greater certainty for delivering more walk, cycle and public transport improvements. However, there remains a conflict through the ongoing investment to increase capacity on our inter-city road network, that runs the risk of undermining city centre improvements by undermining the excellent work of our major urban authorities by feeding them with ever more car trips to deal with.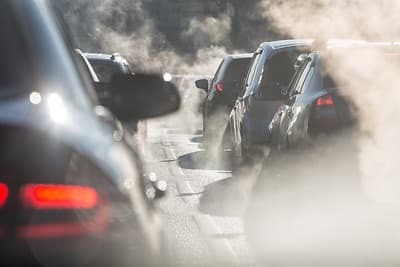 Which leads me to the thorny issue of climate change…. There is plenty of rhetoric, but the fuel duty freeze (for the 11th year in a row!) hardly suggests that it is given the prominence it deserves. Yet more headline commitments to expand the road network (such as the A66) still take priority over serious attempts to manage demand for car travel it would seem.
Whilst investment in new rail stations is welcomed, particularly in the West Midlands, it doesn't strike me as a budget that really gives climate change the prominence it deserves – choosing to place economic recovery ahead of a truly greener and progressive future.
That said the UK Infrastructure Bank could be a game-changer if it lives up to its promise of only supporting truly green and clean infrastructure programmes, and basing the HQ in Leeds is a noble and welcome attempt to further level up the regions.
Time will tell
As always, we won't really know the effects for many years to come, but 2021/22 looks set to be a dramatic year as we hopefully see the end of the worst effects of Covid-19, but then quickly face the pressing need to combat climate change and build more healthy and resilient communities of the future.