Thursday 22nd October 2020
ITP is excited to announce that it has joined forces with Royal HaskoningDHV (RHDHV), an independently owned Dutch engineering company, to further our transport planning offer in the UK and around the world.
By working together, we combine ITP's strong track record in sustainable transport planning with Royal HaskoningDHV's complementary expertise in active travel, smart mobility, development planning and engineering. The result is a team with the strengths and capabilities needed to address 21st century mobility challenges by helping to shape the sustainable transport networks of tomorrow.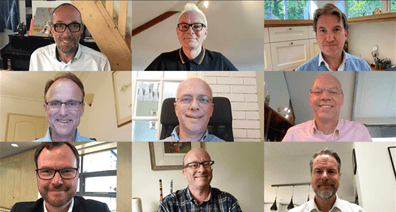 We are delighted to have found a partner in Royal HaskoningDHV who shares ITP's passion for enhancing society and with whom we are better able to serve our clients and communities through a relentless focus on achieving more sustainable travel outcomes. You can find out more about the merger in our joint press release, which is available here.
Over the coming months we will be working with our transport planning colleagues at RHDHV UK to maximise synergies between our organisations, and to engage our clients to discuss how we can work jointly with them. Please get in touch if you would like to explore how ITP and RHDHV UK could help your organisation achieve its transport planning and Climate Change objectives.