Monday 7th September 2020
For the past 20 years ITP has been at the forefront of exploring the factors that influence people's travel decisions, applying these insights to the implementation of behavioural change programmes and evaluating the factors for success.
The recent public health pandemic has prompted us to reflect on the importance of behavioural change campaigns in helping central and local governments to tackle some of the 'big issues' that are impacting our society today. Climate change, air quality concerns, rising traffic congestion and obesity all point towards a need to encourage more people to use active and sustainable travel.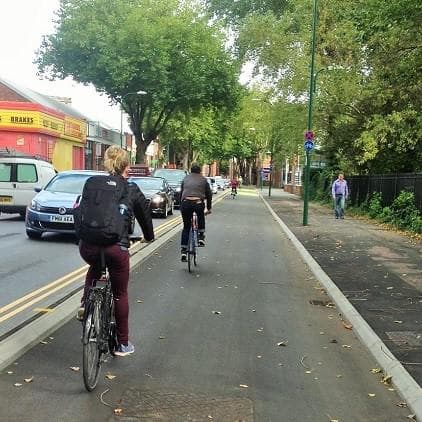 High-quality infrastructure to create an environment that people want to use to travel sustainably is critical, but equally important is the supporting behavioural change programme, to inspire, nudge and influence people to re-think their travel options.
We've been reflecting on our team's skills, experience and knowledge, and how we can best support our clients to deliver successful behavioural change programmes, interventions and campaigns. We felt the time is right to now move away from the term Smarter Travel and to introduce our Influencing Behaviour team.
Our Team
With our team of behavioural change experts, transport planners, graphic designers and marketing professionals we have all the in-house skills to support our clients.
Our services
We've re-structured our services to provide a holistic approach to behavioural change, working with clients from inception to evaluation to:
Research the attitudes that underlie travel decisions to identify audiences and market segments.
Design behaviour change programmes, interventions and awareness raising campaigns.
Deliver behaviour change programmes, campaigns and engagement with a range of audiences.
Evaluate changes in travel behaviour to understand the impact of programmes and lessons learnt.