Friday 6th March 2020
In celebration of International Women's Day on the 8th March, we've asked our female colleagues about their experiences of working in the transport planning profession and at ITP.
Denise Faber, Director
"It's great to reflect on my female colleagues, the difference they have made to ITP, and their commitment in achieving our ambition of 'Improving the way the world moves'. We have some extremely talented individuals who have led the sector in innovative projects and gained the respect of clients worldwide. I'm proud to work alongside these women, highlighting the opportunities that the transport sector offers to women to realise our potential and achieve all that we want despite it being perceived as a male dominated sector."
Catherine Evans, Senior Consultant
"I have been working on behalf of Milton Keynes Council to help deliver a zero net carbon housing redevelopment to the south of Milton Keynes. This is the first of its kind in the area and the proposals include the provision of one electric vehicle charging point per dwelling; secure and safe community bicycle parking; a new community park; a skate park; a new local centre; and approximately 1000m of segregated walking and cycling routes. I have been working on this project for the past year and, after a lot of hard work and resident consultations, we are now in the final design stages ready for a detailed application."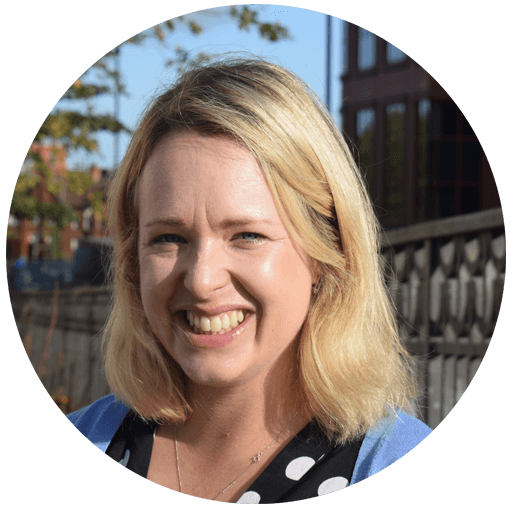 Sian Fox, Associate
"Sustainable or smarter travel can traditionally be projects with schools or organisations to help support positive travel behaviour choices, but it can be interpreted and applied in many ways to different types of project. Currently I'm working with West Midlands Trains on a project to write a series of Station travel plans. These will interpret current travel patterns to the station, improvements that can be made, opportunities for encouraging more sustainable travel to the station and the station becoming a key part of community life. It will be great to see the plans for each station being put together, discussing improvements with the local communities and making positive changes in these places."
Laura Marshall, Senior Consultant
"I'm currently helping to deliver the site wide travel plan at East Midlands Gateway on behalf of SEGRO, who are the largest industrial property company in Europe. The site is 6 million sq ft in warehousing and logistics, and will have 7,000 employees working there when it reaches full occupancy. As one of the Site Wide Travel Plan Coordinators, it's great to work alongside SEGRO and the businesses onsite to implement a range of strategic initiatives that make a real difference to the way people travel. One of the highlights of working on this project has been the collaborative approach taken to introduce best practice measures, and I'm really looking forward to seeing the results of delivering a new onsite bike hire scheme that's set to launch later this year."
Steph Norris, Associate
"In 2010 I was fresh out of university when I approached ITP for two weeks' work experience. Ten years later and I'm still here! I've had the opportunity to work in a range of transport planning disciplines from development planning to transport strategy and public transport planning. Within ITP I've never felt limited by being female and I've had the same opportunities as my male counterparts to develop my career. I've been trusted to manage transport planning projects across the UK, as well as overseeing the delivery of ITP's corporate marketing strategy and co-managing the Nottingham office. When I first started at ITP I was one of four females in the company and now I'm one of 17!"
Georgia Taylor, Senior Consultant
"My favourite project to work on at ITP has been the Department for Transport's 'Blue Badge Guidance for Local Authorities'. The purpose of the project was to expand the Blue Badge scheme eligibility criteria to include people with hidden disabilities. It was great to have the opportunity to work with such a dynamic and diverse team and take on a project that makes a real difference to people's lives, promotes equality, and makes the world a better place. The findings from this study fed into the change in eligibility criteria for the Blue Badge scheme last year, so people with non-visible disabilities such as autism, dementia, and Parkinson's, can now apply."