Unlocking funding for Derby and Nottingham
---
In 2018, the Government launched the Transforming Cities Fund, a £2.5bn fund to support some of the largest city regions to improve intra-city public and sustainable transport connectivity. Shortlisted city regions were invited bid competitively to access the funding, with Tranche 1 focused on the early delivery of small scale schemes and Tranche 2 reserved for the longer-term, strategic sustainable transport programmes.
ITP was initially appointed by Nottingham City Council to support the development of their Tranche 1 bid and after successfully unlocking £7.2 million, we were retained to prepare a joint bid with Derby City Council for Tranche 2, unlocking a further £161 million.
How did we do it?
Through a series of collaborative workshops with the two councils we discussed the current transport network and future transport-related issued to identify gaps and opportunities. From this we developed a long list of potential schemes and, using a scoring framework based on the aims and objectives of the Transforming Cities Fund criteria, sifted the schemes to a preferred shortlist.
The shortlisted schemes were rigorously assessed using strategic modelling techniques such as TUBA, DfT's Active Mode Appraisal Toolkit, TfL's Valuing Urban Realm Toolkit, as well as bespoke WebTAG-compliant spreadsheet models, to calculate the potential impacts. These impact assessments were carried out for low, medium and high value packages, in line with DfT's TCF Tranche 2 guidance, and were then combined into a complex, multi-package economic appraisal.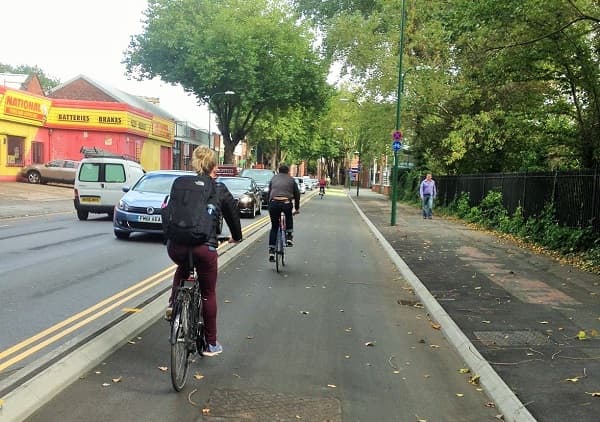 The outputs of our appraisal fed into our Strategic Outline Business Case for the bid which included the Strategic, Economic, Financial, Commercial and Management cases funding, and included extensive mapping, infographics and visualisations.
In March 2020, the Department for Transport awarded Derby and Nottingham City Council full funding for the 'high value' scenario of £161m - the only city region to achieve this. The funding will be used to deliver bus priority measures, traffic signal priority, segregated cycle routes and public realm improvements in the two cities.
Please click here if you would like to know more about appraisal and business case projects which ITP has been involved in, and get in touch if you are seeking support unlocking funding for sustainable transport projects.